fat guy running. from The
You are paying to use data on your mobile device. If you want to use it to link up other devices, there is a separate service for that.

This is not exactly brain surgery here.

thank god you are not a brain surgeon. This is no different then paying for internet @ home and getting a modem (cell phone) that only allows connection to one PC (cell phone). Then being forced to pay an extra fee just to split the signal to another PC (use a router in this example).
---
we just see some fat guy
Coolerking
Sep 12, 07:51 AM
You can't even check on orders already placed at Apple.com. The store is down.
---
fat guy running picture. and both Running fat guy
robbieduncan
Apr 26, 10:53 AM
Y
P.S. The box surrounding the up/down buttons is baboon-ass ugly.

What box? Not seeing one here (Firefox 4 on Windows Vista at work)
---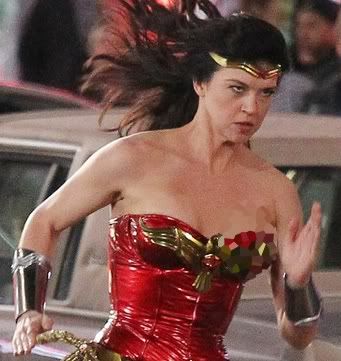 like watching that fat guy
MacRumors
Oct 28, 02:21 PM
http://www.macrumors.com/images/macrumorsthreadlogo.gif (http://www.macrumors.com)
Apple appears to have pulled the publicly accessible Mac OS 10.4.8 Source Code (Darwin, the open-source foundation of OS X, and XNU, Darwin's open-source kernel), leaving only developers with ADC log-ins with access to the code (public link (http://www.opensource.apple.com/darwinsource/), ADC link (http://www.opensource.apple.com/darwinsource/tarballs/apsl/))
Earlier this week, the OSx86 project (http://osx86project.org/) released a version of the 10.4.8 kernel (http://semthex.freeflux.net/blog/archive/2006/10/24/haleluja-it-s-done.html) that was hailed to be 100% legal according to the APSL and run on any x86 machine. Prior to this release, Apple's code would only run on Apple's hardware due to various dependencies (such as EFI).
more...
fat guy running cartoon. shop cartoon, fat guy; shop cartoon, fat guy. bartelby. Oct 26, 06:56 AM. I don#39;t want one.
Transition.

The industry is undergoing a massive paradigm-shift, thanks to Apple

No. A new market has been opened by Apple. That is as far as it goes. An iPad is not for everyone. Tablets will never kill off Laptops or Desktops or Servers.
---
fat guy running. Why is the 36 year old fat guy; Why is the 36 year old fat guy. oakie. May 1, 08:06 AM. shop for any speakers that are quot;shieldedquot;
A) It's not the OSS community that's trying to crack Apple's DRM. Lets get that straight. These people have nothing to do with that community. These guys are just pirates using the source that is out there.


That's true. But they are the ones who are going bellyache continually about Apple not having the software available anymore. "Why can't I get the Darwin source code?" "This is unfair, they used BSD stuff and now they aren't sharing!" "Why haven't they released 10.4.9?" (when it comes out)

They aren't going to look at it from Apple's perspective. They aren't going to say. "Well, gee thanks Apple for trying to share the software with us. We're sorry you're getting screwed over by Wintel hackers who are too cheap to just buy a Mac." They're going too say. Well, we're sorry that's happening but you have to just put up with it as part of having your stuff available. They'll make Apple out to be evil when this is all a reactionary measure. Apple wants to release Darwin as open source, otherwise they could have just released the first version and then closed the source after that (they can legally do that, just because it was open source and you released it once doesn't mean you have to keep doing it). Apple would never be able to use any newer BSD components after that, they would begin maintaining their software as a fork pretty much. They only pulled it because someone keeps hacking to run it on plain beige box Wintels. And the OSS people aren't going to look at those hackers as the ones responsible for the source being pulled.

Many OSS people are the free as in speech types, but I feel most are a combination of the free as in speech and as in beer types. They wants software to be free for use and they don't think it should have a pricetag attached. These are the ones always saying Apple should have to release Aqua too just because the Darwin part of OSX is released.


Edit:
Oh ****! Thanks Apple! Now, how am I supposed to get Mac OS X to run on my old Linux box?

See? There they are now. "Oh, ****! Thanks Apple!" Who's fault is it the source was pulled again?
---
more...
running through America
There's a single Home Button in the middle...
:rolleyes:
---
All the running has paid off.
What I want:

Ultra Portable MacBook: < 2.5lbs, 11.1" LCD, 10+ hours battery, a SSD option, starting at < $1500

Consumer Expandable mini-tower using DESKTOP processors, starting at <$1200.

What I predict:

That I won't be happy
:(
---
more...
fat guy running picture. from
Seeing as that it doesn't have any place for the antenna (like the black area towards the top of the 3G iPad), i'm very skeptical with this picture.

First thing that occurred to me, too. These are fake.:(
---
Fat Guy Running Cartoon.
TheMacBookPro
Mar 18, 10:51 AM
That was exactly my point. I don't see why people care so much about what phone someone else has. It's only the Android folks that engage in this, I have yet to see an iPhone owner behave so pathetically.

Seriously?

You're behaving pretty pathetically too. What are you trying to gain from this thread? The approval of other Apple fanboys? Or are you trying to make yourself feel better about your purchase?

Take a look through the forums, and you'll find plenty of people 'behaving so pathetically' in plenty of threads. Including this one!

FTR I have two iPhone 4's, a Nexus S and a LYNX 3D (SH-03C). There goes your theory that Android device owners are all too poor to afford an iPhone :rolleyes:

Several things:

Never had Angry Birds run at '2FPS' and I have the 'original Google phone'- a HTC G1. Runs nice and smooth on 2.2 (general usage and games). My iPhone 3G OTOH...

Doing the same things (heavy web browsing, 1~2 hours of talk time, 1 hour of A2DP BT music streaming in my car) I get just under 1 days' battery life on both my NS and iPhone 4.

As for the screen- less pixel dense on my NS obviously but in direct sunlight the NS's SAMOLED is way better than my iPhone.
Love the 3D on my SH-03C. Mobile ASV on it is as good, if not better than, the iPhone's IPS technology.
I gotta admit that my 4's screen is crisper. Shame they can't produce them all the same (my 32GB is pee-yellow while my 16GB is very white).

You're either a balanced 'reviewer' or an Apple apologist (plenty of them here!). I'm leaning towards the latter. ;)
---
more...
me to The Running Fat Guy.
Surf Monkey
Mar 17, 01:16 AM
One possibility that came to mind is that the cashier guy let him get away with it because he intended to pocket the cash himself.

And he would do that how?
---
fat guy running picture. family room fat guy green
that they were able to put all that together and package it in a consumer friendly way

let's wait until it is released

personally i found the clicking around in the adress book just for dialing _not_ userfriendly

and the whole internet communicator functionality presented was what ? writing email ?

what exactly is the market for it ? the businessman ? those very likely have already laptops and sophisticated mobile phones/palms etc. and second the features are hardly aiming at them either
will they be able to use the mobile phone as a modem for their laptop ?

who else ? the person who tricks out mobile phones with all kinda gimmick programs etc ? hose rather choose phones with java etc.

i don't know i still who they plan to sell it ... sure there are mac enthusiasts (i would take it too when given as a present) but 10 million within a year without any real range of products ...


not like the apple tv thing would be any better... nice in concept but when your only way of putting content on it is downloading it for high prices on the internet then you essentially end up with a small streaming box for music + photos

or did i miss the step where you could record tv shows and put movies on it from your dvds ?

edit: that aside i'm interesting to trying it out in person... partly because i actually field tested/helped to develop/debug software for a unit,( which i hope i never see again BTW), which had a touchscreen, a built in mobile phone with GPRS (god i hated it), WLAN and camera/barcode scanner
having done this for 2 months i can feel the pains the developers went through during their 2 1/2 years at apple
---
more...
Chris Christie: Fat Guy and a
Yes, I absolutely really think so. The problem is that if (as I suspect) you only get your news from left-leaning organizations you're only getting half of the truth. Based on what I see, it's still the right that is more energized, it's still the right that is excited to vote in 2012, because deep down everyone realizes that these protesters are protesting for petty reasons. They don't care about the kids, the schools, the state, the budget, the economy... they just don't want THEIRS to be taken away.

JC, would you call it "petty" to be fighting for your livelihood? BTW, you've just described 95% of the human race.
---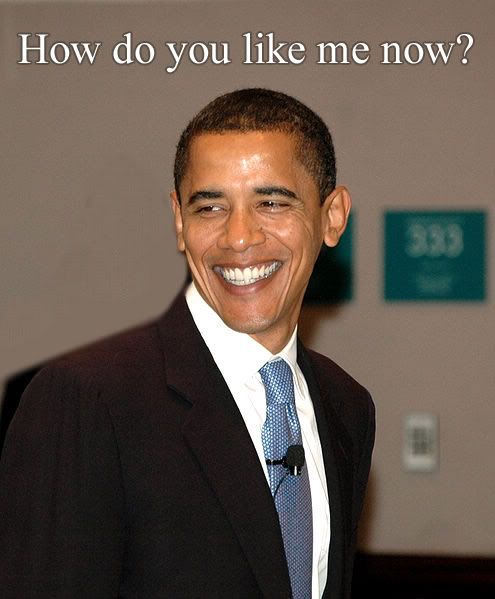 fat guy running picture. fat
Chupa Chupa
Sep 12, 06:55 AM
If it's just Disney, then there's not much point. The reason iTMS succeeded from the start was that it was simple and it had the largest library from which you could purchase single songs. If the iTunes Movie store starts with just Disney movies, then it's dead in the water. Let's just hope that ThinkSecret is wrong again, as usual.


Do you recall when iTunes launched the video store? The only TV shows were like 3-4 ABC shows + a few Disney Channel shows. I think you are underestimating the power of iTunes to drag studios along. Disney has a large library of titles, and not just Mickey Goes to Camp.

But it's going to be HARDWARE that looms large if a movie store can be sucessfull, then pricing, then content. No WS iPod, and I think the sucess rate goes down dramatically. The majority of people have no desire to watch movies on their computer unless maybe on a laptop if they are travelling.
---
more...
That guy#39;s running away!
Lord Blackadder
Aug 3, 11:20 AM
While that part is true that we would burn more fuel at power planets one advantage you are forgetting about is the power planets are by far much more efficient at producing power than the internal combustion engine on your car. On top of that it is much easier to capture and clean the pollution the power planet produces over what the cars produce. On top of that we can easily most our power over to other renewable choices.

I agree with you that series hybrids gain efficiency by running the internal combustion engine at a narrow RPM range representing the engine's most efficient speed. It's been done for over a hundred years that way in generators and a series hybrid drivetrain is set up exactly the same way as a generator.

Power plants are usually more efficent per unit of energy than autos, but right now they do not have the capacity to support a big switch to electrics. Also, the notion that power plants are cleaner than cars is debatable - many are, but many are not all that clean.

The critical point is, our power grid needs to become FAR more robust (more, bigger power plants) before we can make a large-scale switch to electrics - and it will only be worthwhile if the power grid becomes significantly more efficient. It can be done, but it will take a long, long time - and probably have to involve a significant new construction program of nuclear power plants.


I heard it that the reason why BMW stopped selling diesel cars in the US was that the engines failed, due to the very poor quality. In Europe, you can get quality fuel, but in the US, diesel is still the fuel of trucks, primarily.

Just one statistics: in continental Europe (not in the UK), new diesel cars have been outselling petrol ones for almost a decade, despite the premium.

The US began transitioning to ultra-low sulphur diesel in and by now the transition is nearly complete. The new fuel standard brings us in line with European diesel. Before the credit crunch recession hit, many car manufacturers were planning to bring Eurpoean-market diesel cars over here in slightly modified form, but those plans were scuppered in the recession. Subaru, for example, has delayed the introduction of their diesel by a year or two.

But I think diesels will start arriving here in the next couple years, and people will buy them in increasing numbers. The USA is 40 years behind in the adoption of diesel passenger cars.

You shouldn't have any impression about Subarus. They really have the traction of a train (AWD ones, of course - why would you buy anything else?!), but everything else is just midrange quality at best.

I've had a 1998 Impreza estate several years ago and it was OK. Recently, I've had a 2007 Legacy Outback from work. Nice glass on the top and good traction, but I have no intention of trading a BMW or Mercedes for it the next time. The interior is low quality and Subaru has no understanding of fuel efficiency, it seems. OK, it's a 2.5L engine, automatic and AWD, but still... 25 imperial mpg?!

It's not really fair to compare a Subaru to a BMW or Merc though, is it? Those German luxury cars are much more expensive and the AWD variants are even more expensive still. A 5-series with AWD will cost 70%-80% more than a roughly equivalent Legacy. They are very different carsm with totally different customers in mind.

I have a 2000 Forester currently. Mechanically they are well-made cars, they have a strong AWD system and I like the ride quality over rough roads, which they handle much better than the Audis I've driven.

Their biggest weaknesses are only average fuel economy (by US standards; I get about 28 mpg combined), and average interior quality, especially in the Impreza and Foresters, though I have seen the latest models and they are much better. The 2.5L four is really a great engine in a lot of ways, but it's just not quite fuel efficient enough, and in my car that problem is exacerbated by the short-ratio gearbox, which is crying for a 6th gear.

Hybrids actually have an equal to worse carbon footprint than regular gasoline engine cars due to the production and disposal process of the batteries. As such, they are not green at all. They are just another one of these ****** feel good deals for hippies with no brains an engineering knowledge.

I disagree. Real hippies don't work and thus can't afford fancy hybrids.

Of the commercially available cars, a well designed diesel, able to operate on biodiesel from waste oil for example has by far the best carbon footprint or an ethanol burner that can work on ethanol fermented from plant waste via cellulose digesting bacteria.
I would prefer if we could get to the point where we either have cars running on ethanol generated from cellulose or keratin digestion or natural gas buring engines.
Unfortunately fuel cells are not that great either because of the palladium used in the batteries that is pretty toxic in production as well.
Cheers,

Ahmed

The problem with biodiesel is that it's far too scarce to adopt widely. Sure, it's great that Joe Hippie can run his 1979 Mercedes 300D wagon on fast food grease, but once everyone starts looking into biodiesel Joe Hippie won't be getting free oil handouts anymore.

Also, biodiesel demand has already started competing with food production and I can tell you right away I'd rather eat than drive.

You're right about fuel cell carbon footprints - but that's the least of their worries now because they still cost a fortune to make and have short useful lives, making them totally unpractical to sell.

So far the biggest problem is not getting internal combustion engines to burn alternative fuels (we've found many alternative fuels) but to produce enough alternative fuel and distribute it widely enough to replace petroleum - without interrupting things like food production or power generation.
---
fat guy running
Retail purchasing (which is how a LOT of people buy computers) for Office 2010 is: You now get what's called "Office 2010 Starter (http://www.microsoft.com/oem/en/products/office/pages/office_2010_starter.aspx)" - Word & Excel. Both are no longer time-limited, BUT are now feature-limited and ad-supported (ads rotate every 45 seconds.) You no longer get Powerpoint at all, and of course they aren't gonna give you Outlook for free (that's what makes you upgrade from "Home & Student" to "Home & Business" or "Professional".)

The image below is directly out of Microsoft's retail training, where they tell you explicitly that Office does NOT come pre-loaded (but customers assume it does.)

So office starter has ads in it - ewww :eek:. I didn't know that. I'll be sure to avoid that edition if I'm in need of MS office running in windows.
---
more...
Fat Guy Running.
Maybe with Disney coming on board it will be called iTOONS! ;)

Um, Disney owns a ton of companies that don't make cartoons.
---
fat guy running cartoon. upset cartoon man Look. upset cartoon man Look. Shagrat. Oct 25, 12:56 PM. I#39;m freakin sick of the ITMS. :mad:
bousozoku
Sep 25, 03:31 PM
I'm pretty happy that my 15" Powerbook is officially supported to run Aperture now. They must have reduced the system requirements, which might bode well for those of you with faster machines in terms of program performance and speed.

Cheers

I don't see any changes. Even in beta, they supported 1.25 GHz PowerBooks and up. How well they support them is always the question.
---
Cartoon Fat Guy Running and
As for stuff that DIDN'T get talked about:
- No desktop updates at all. I predict Apple getting out of the consumer desktop market in the next 2-3 years. No more iMac or mini.


Are you saying this because there were no desktop updates at MWSF? Apple just updated the Imacs in August 2007 and silently updated the Mac Pro last week (which was definitely long overdue for a refresh), presumably because they wanted MWSF to stay consumer oriented.
---
SkyStudios
May 2, 12:48 PM
I am glad they are addressing it as well; however...Apple's response to this issue has been somewhat confusing (and begs the question as to why they needed that much data and why it was not encrypted properly). Ill be first to say that it most likely is and was just a dumb move on Apple's behalf...
In other words, we're both out of luck.
That's what you think.
---
To complement my earlier screen shots from 2001 and I just found my original upgrade CD! from 10.0 to 10.1 love the way it states "Requires Mac OS X" quite a funny comparison when you look at in just 10 years OS X has gone from a 650Mb CD to a 8Gb Apple USB Drive :eek:
---
MorphingDragon
Apr 30, 10:39 PM
And what is exactly your point? The specific app is not intended to be a part of the OS interface. It is using a more immersed, recreational interface, which makes it fun to use. (Have a look on the review here to see what I mean: http://www.inews24hs.com/2011/03/15/led-machines-–-led-flashlight-for-iphone-4-review/ ) Users enjoy the animations and sound effects. They are using it for the whole experience, not just for the usability of it.

On the other hand, OS interfaces are belonging to a different category. And although there is a trend to make the native OS apps more immersive (take as an example the new iCal. It uses an interface that tries to emulate a real object, a real leather Calendar), users could have given the option to switch between a more abstract UI style. The main reason of using native OS apps (such as ical, mail, etc) is more task centred rather than experience oriented. The ideal would be not using any interface at all and just have a personal assistant do all the hard work for us accepting voice commands. Hopefully we are not far away from something like that though…

It is interesting to notice that there are two different trends for the interface design criteria of the OS apps. Two different schools. One is the school of immersive interface, such as iCal, garageBand for iPad, iMovie for the iPhone with all the eye candy on the movie selection menu. The other is the minimalistic approach: the new Mail interface, the iPhoto, e.t.c. It is as there are two different interface design teams working in parallel, doing their experiments on UI usability, each following a different direction.

A bit out of topic though!! Lets get back to the slider conversation!!

Was talking about the ad itself, not the UI.
---
George Knighton
Apr 23, 02:28 PM
How is "gay history" different than regular history? lol

The same way Black History is different, I guess.

I don't mind.
---